NIAGARA FALLS, ONTARIO, CANADA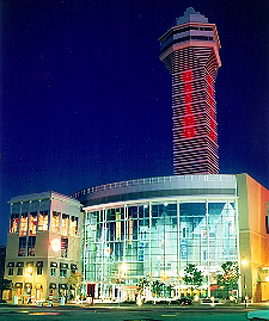 PROPERTY FACT SHEET
Casino Niagara was designed and constructed to fit in the shell of a former shopping mall.   The property was carefully designed to ensure that it complements the spectacular beauty of the surrounding area.
The casino has over 1,500 slot machines and 40 table games, including poker. The property also has a buffet, sports bar, and other amenities.
CASE STUDY
In 1996 Navegante participated in the RFP process issued by the Ontario government for the development of casino gaming in Niagara Falls, Canada. Navegante was chosen over twenty- seven  other  bidders  (many  of  whom  were  publicly  traded companies) to oversee the design and construction of the property and to manage casino operations upon opening in December 1996.
Navegante, under the direction of Larry J. Woolf, worked quickly and, within four days of being selected, hired thirty consultants that integrated all of the disciplines of modern casino operations; including table games, slot operations, information technology, marketing, food and beverage, and retail operations.  The mission of the consultants was to hire a local resident and train them to take their place.  Over 100,000 applications were received, 30,000 candidates were interviewed, and 3,000 applicants were hired and trained.
Construction crews worked on the project around the clock, and the facility opened ahead of schedule, on budget, and complete with a well-trained team of employees.  Casino Niagara quickly became the most profitable gaming operation in existence measured on a square foot basis. The facility generated $2 million per day in revenue, $1 million per day in profit, and reached a return on investment for the Ontario government in just 180 days.
Due to the overwhelming success of the casino facility, Navegante's contract to operate the casino was extended by twenty months by the Ontario Casino Corporation.