BERNALILLO, NEW MEXICO, UNITED STATES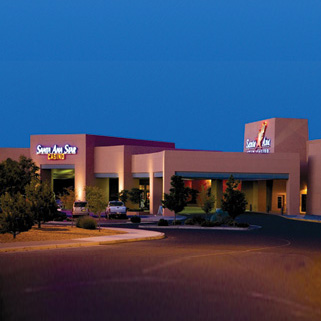 PROPERTY FACT SHEET
The Santa Ana Star is one of New Mexico's premier gaming resorts.  Over 100,000 square feet of gaming space offers nearly 1,500 gaming machines and 24 table games.   The property has four restaurants, including Sadie's at the Star Mexican restaurant, the Mesa Grille, Cosmic Bar and Grill, and the Feast Buffet.  Santa Ana Star Casino is also home to two bar/lounges, a bowling center, meeting space, and a mixed use entertainment venue.
CASE STUDY
Navegante was engaged in a consulting role during the restructuring and refinancing of the casino in 2004. Navegante conducted an extensive gaming assessment in connection with the refinancing and directly assisted in the complete restructuring of gaming operations and resulting turnaround of the casino facility.   Based on the success of consulting work completed, Navegante has a long-term continuing role as Asset Manager providing services to the Board of Directors of the Santa Ana Pueblo Tribal Development Corporation and to casino management. As a part of this role, Navegante prepares quarterly financial and operational reviews of all business operations. Navegante works closely with the Board of Directors and the General Manager to review this report and participates in their Master Plan Development.
Navegante has assisted in recruiting several of Santa Ana's senior level managers.  We participated in the screening and hiring process for two General Managers along with other senior level positions. Navegante has also prepared and presented employee / management incentive plans for consideration and implementation. Purchases and contracts are also reviewed and approved by Navegante.